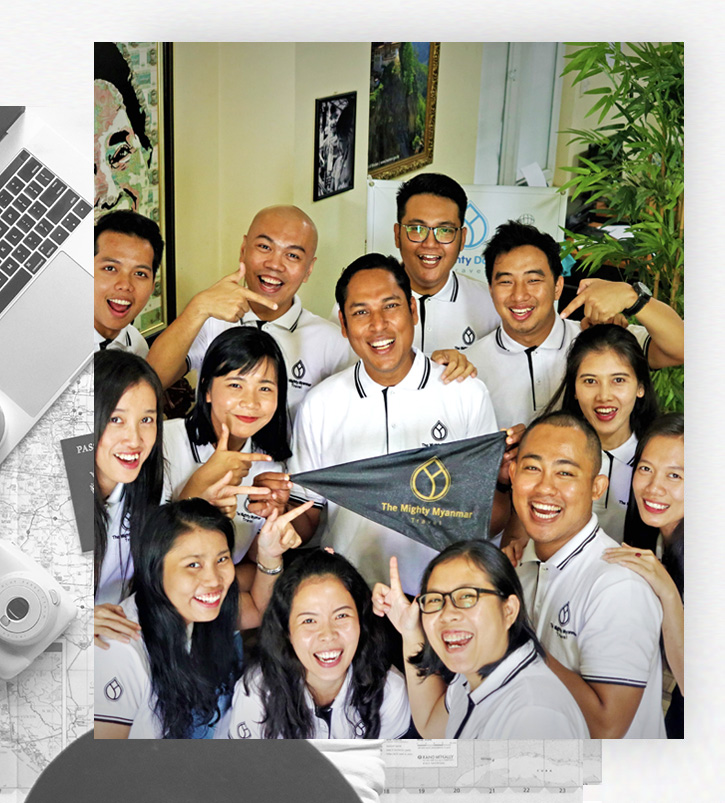 Who We Are
The Mighty Myanmar Travel & Tours is a tourism business company which provides customized travel services for travelers.
We have established since 2016 and led by the two well experienced and fearless leaders Mr. Bo Bo Kyaw and Mr. Htin Gyi @ Daniel. 
Mr. Htin Gyi has been working in the tourism field since 1995 as an experienced tourist guide and also as a tour consultant for both inbound & outbound. He had taken many challenges and could manage to overcome throughout his many years of experience in the industry.
Mr. Bo Bo Kyaw, has been working since almost a decade in travel business and offered superb and unique trips to Myanmar. He used to serve as a General Manager at Uniteam Tours & Travel which established since 1992 and has German background. It's been in the industry for more than 2 decades and was also a part of the Uniteam Group of Companies https://www.uniteamcompanies.com. The time has come, however, for commercial reasons, to close down Uniteam Tours & Travel and to focus resources on other areas.
In April 2016, "The Mighty Myanmar Travel & Tours" bought out the market of Uniteam Tours & Travel and continued successfully under the supervision of Mr. Bo Bo Kyaw.  
Now reinforcing together with Mr. Htin Gyi, the company is handling both inbound and outbound tours. We have been serving for thousands of clients and attaining many good reputations.
Together with their energetic and efficient team they have managed to support and advise you for your holiday in Myanmar with an unbeatable effort and focus.